Angina pectoris - léčba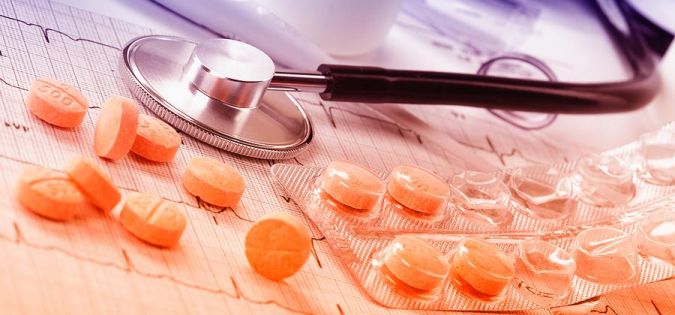 Angina pectoris – záchvaty bolesti na hrudníku – vzniká kvůli nedostatečnému přívodu okysličené krve k buňkám srdce. Léčba anginy pectoris tedy spočívá ve zvýšení přítoku okysličené krve k srdečním buňkám a dále ve snížení spotřeby okysličené krve srdečními buňkami. Anginu pectoris léčíme režimovými opatřeními, léky, nebo chirurgickým zákrokem.
Léčba anginy pectoris
Angina pectoris patří do skupiny nemocí označovaných jako ischemická choroba srdeční, neboli nemoci srdce z nedostatečného prokrvení. Jejich společným znakem je, že kvůli ateroskleróze, která zužuje věnčité tepny, se srdečním buňkám nedostává dostatečný přísun kyslíku a ty jsou poškozovány, nebo rovnou odumírají. Nedostatek kyslíku v srdečních buňkách se projevuje výraznou bolestí na hrudníku. U anginy pectoris nicméně dochází po podání léků k opětovnému zvýšení přísunu kyslíku srdečním buňkám a bolest ustupuje. Tak se dá odlišit od infarktu myokardu, u kterého ani podání nitroglycerinu úplnou úlevu nepřináší. Angina pectoris je chronické onemocnění a léčba je tak dlouhodobá. Její součástí je kromě farmakoterapie, chirurgický zákrok i snížení rizikových faktorů aterosklerózy.
Omezení rizikových faktorů aterosklerózy
Ateroskleróza je soubor změn v cévách, které vedou k jejich zúžení. Jedná se o děj, který začíná od narození a postihuje tedy každého jedince. Proto může každý z nás bojovat proti progresi aterosklerózy omezením rizikových faktorů. Snížení výskytu rizikových faktorů, neboli sekundární prevence, v praxi znamená:
naprostý zákaz kouření, které přispívá k rozvoji aterosklerózy a poškozuje stěny cév
důsledná léčba cukrovky 
důsledná léčba vysokého krevního tlaku, který působí bezprostřední poškození stěny cév
snížení hladiny krevních tuků, zejména cholesterolu, dietním režimem, pohybem a léky
dodržovat zdravý životní styl, tedy především dostatek pohybu, konzumace většího množství zeleniny na úkor jiných potravin
 vyhýbat se stresu
Farmakoterapie anginy pectoris
Farmakoterapie znamená léčbu onemocnění pomocí léků. Při léčbě anginy pectoris chceme zabránit uzavření tepny krevní sraženinou a předcházet tak infarktu myokardu. Proto se podávají léky na potlačení krevní srážlivosti, především kyselina acetylsalicylová, či klopidogrel. Při záchvatu bolesti je důležité zvýšit přísun krve a kyslíku do srdce. K tomu slouží nitráty, které roztahují cévní stěnu. Používá se nitroglycerin, který se ve formě tablety vkládá do úst pod jazyk nebo se aplikuje jako ústní sprej. Úleva od bolesti nastává nejpozději do pěti minut. Hodí se pro okamžitou pomoc, jelikož účinkují rychle, ale po krátkou dobu. Může se používat i preventivně před zvýšenou zátěží. Jako nežádoucí účinky léčby nitroglycerinem se mohou objevit bolest hlavy nebo zrudnutí. To záleží hlavně na velikosti podané dávky. Při dlouhodobé prevenci záchvatů je cílem snížit nároky srdce na kyslík, proto se předepisují beta-blokátory, které snižují srdeční frekvenci a krevní tlak při zátěži a zlepšují prokrvení srdce. Tím se zlepšuje snášenlivost zátěže a snižuje se frekvence záchvatů. Další skupinou léků užívaných při léčbě anginy pectoris jsou léky na dlouhodobější rozšíření cév za účelem zvýšení průtoku krve cévou. Podávají se, pokud léčba beta-blokátory není dost účinná. Používají se tzv. blokátory kalciových kanálů, například felodipin, či amlodipin, dále dlouhodobě působící nitráty, jako isosorbid-5-mononitrát, isosorbiddinitrát nebo molsidomin.
Chirurgická léčba
Pokud příznaky anginy pectoris i přes důslednou farmakologickou léčbu neustupují, provede se koronární angiografie, tedy vyšetření věnčitých tepen pod rentgenem pomocí katetru a kontrastní látky a zváží se léčba angioplastikou, tzn. roztažení tepny balónkem se zavedením stentu, nebo koronárním bypassem.
Balónková angioplastika 
Balónková angioplastika je chirurgický zákrok, při kterém je zaveden, nejčastěji tříselnou tepnou, katétr do postižené části cévy, jehož cílem je rozrušit aterosklerotický plát na zúžené cévě. Katétr je ohebný tenký drátek, který na svém konci má vyfouknutý balónek. Po zavedení katétru do postiženého místa se balónek nafoukne a tím dojde k roztažení cévy. V dnešní době bývá součástí katétru i kovová mřížka, tzv. stent. Po sfouknutí balónku je stent ponecháván v místě postižení cévy a udržuje tak cévu dlouhodobě průchodnou.
Koronární bypass
Cílem koronárního bypassu je zajistit dostatečný přívod krve do srdečního svalu prostřednictvím věnčitých tepen. Bypass znamená přemostění, kdy se obchází poškozená část cévy. K přemostění se užívá cévy odebrané z hruníku či dolních končetin. Tato náhradní céva je poté pomocí speciálních přístrojů našita na zdravé části věnčitých tepen a tím se zcela obchází zúžená část. To přispívá k lepší práci srdce a snížení rizika náhlé smrti.
Rozdíl v léčbě stabilní a nestabilní anginy pectoris
Léčba stabilní a nestabilní anginy pectoris se v některých bodech liší. Zásadním rozdílem je, že stabilní angina pectoris se sleduje ambulantně. Každý pacient užívá kyselinu acetylsalicylovou, statin, ACE-inhibitor, nitroglycerin pro akutní potřebu a beta-blokátor. Nestabilní angina pectoris si žádá hospitalizaci pacienta, monitorování EKG a progresivnější terapii. U nestabilní anginy pectoris je nezbytné vždy provést koronarografii, tedy rentgenové zobrazení věnčitých tepen. Vážné stavy musíme svěřit do rukou odborníkům.