Hemoroidy - léčba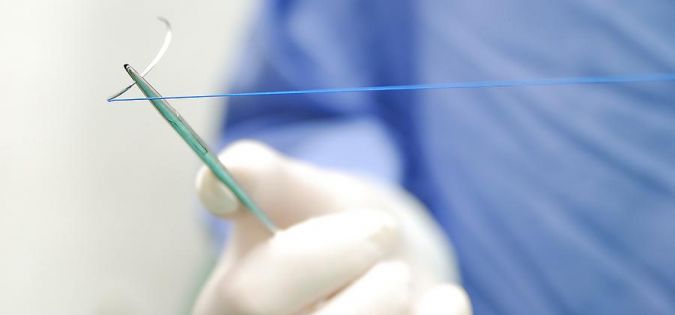 Hemoroidy jsou onemocněním, při kterém dochází k rozšíření žil v žilních pleteních konečníku. Léčba hemoroidů spočívá v pečlivém dodržování režimových opatřeních a dále ve specilizocvaných technikách. Léčba hemoroidů lékařem potom probíhá pomocí sklerotizace, za použití laseru nebo chirurgickými prostředky. Při léčbě hemoroidů platí, že čím dříve k lékaři přijdete, tím je léčba snažší.
Léčba hemoroidů
Hemoroidy jsou uzlovitá rozšíření žil v oblasti dolní části konečníku a řitního kanálu. Patří mezi velice častá onemocnění, které postihuje asi 70% lidí nad třicet let věku a častěji postihuje muže. S hemoroidy se můžeme setkat i u lidí mladšího věku. K návštěvě lékaře se většinou odhodlají až když jsou potíže nesnesitelné, nebo mají obavu z vážnějšího onemocnění, jako je nádor tlustého střeva.
Vznik hemoroidů
Podstatou vzniku hemoroidů je městnání krve v cévních pleteních, které jsou umístěny po obvodu tlustého střeva před jeho vyústěním na povrch. Jsou to změny podobné těm, které vidíme v případě křečových žil. Přitom v počátečních nekomplikovaných stadiích postižený člověk nemusí mít žádné příznaky.
Projevy hemoroidů
V počátečním stádiu rozvoje hemoroidů nemusí člověk cítit žádné obtíže. V závislosti na tom, zda se jedná o vnitřní, či vnější, rozlišujeme i přítomné příznaky.
Vnitřní hemoroidy vznikají rozšířením žil pod sliznicí ve stěně konečníku, nejčastěji při zvýšení nitrobřišního tlaku. K tomu dochází například při těhotenství, obezitě, během tlačení na stolici nebo při kašli. Tyto hemoroidy se často projevují krvácením při vyprázdnění, nebo těsně po něm. Obvykle to přináší pacientovi úlevu. V takovém případě pak objevujeme sytě červenou krev na povrchu stolice. Vnější hemoroidy se nacházejí na zevním povrchu řitního otvoru. Mají podobu vakovitého rozšíření cévy, jsou měkké, nebolestivé a viditelné pouhým okem. Jelikož v nich dochází ke srážení krve v důsledku znemožnění odtoku krve při tlačení na stolici, hemoroid začne být bolestivý a pacientovi překáží.
Léčba hemoroidů
Hemoroidy jako takové pacienta na životě nijak neohrožují. Představují však problém, který snižuje kvalitu jejich života. Léčba hemoroidů může být konzervativní či chirurgická.
Konzervativní léčba hemoroidů
Konzervativní léčba hemoroidů představuje především úpravu životního stylu. Do jisté míry lze správnou životosprávou vzniku hemoroidů zamezit nebo jej alespoň oddálit. Konkrétně jde o dostatek pohybu, správnou hygienu a v neposlední řadě správnou a pravidelnou stravu, obsahující dostatek vlákniny a tekutin, čímž by se mělo zabránit zácpě. Dále je možné užívat různých preparátů, jejichž účinek spočívá v tlumení bolesti prostřednictvím různých zklidňujících mastí a čípků. Účinné bývají také sedací koupele z dubové kůry. Někdy se doporučuje také užívání léků ovlivňujících žilní stěnu, tzv.venofarmak.
Chirurgická léčba hemoroidů
Chirurgická léčba se volí u pacientů s pokročilejším stádiem hemoroidů. Některé výkony se dají provádět ambulantně, u jiných je nutný zákrok na operačním sále.
Ambulantní výkony jsou takové, které nevyžadují hospitalizaci pacienta. Ambulantní léčba hemoroidů nevyžaduje anestezii, což znamená, že pacient může po zákroku ihned odejít domů. V rámci ambulantní léčby hemoroidů se užívá metoda tzv. Hemoron, která je vhodná pro všechny stádia hemoroidů. Tato metoda spočívá v zavedení dvou elektrod k hemoroidu, do kterého se pustí vysokofrekvenční proud a vysráží krev v hemoroidu i příslušnou žílu. Rovněž lze využít tzv. Baronovi metody, kdy se na nejspodnější část hemoroidu připevní gumový kroužek, který se postupně stahuje a hemoroid tak postupně odumře a sám odpadne.
Operační léčba hemoroidů jsou větší výkony, které již vyžadují celkovou anestezii, tedy uspání pacienta. Jelikož se jedná o operaci, musí pacient prodělat i jistá předoperační vyšetření, o kterých je poučen lékařem. Při operaci jsou hemoroidy zcela odstraněny. V rámci pooperační péče se podávají léky na tlumení bolesti, pro zlepšení hojen a změknutí stolice a doporučují se sedací koupele a časté sprchování konečníku.