Intrauterinní inseminace - IUI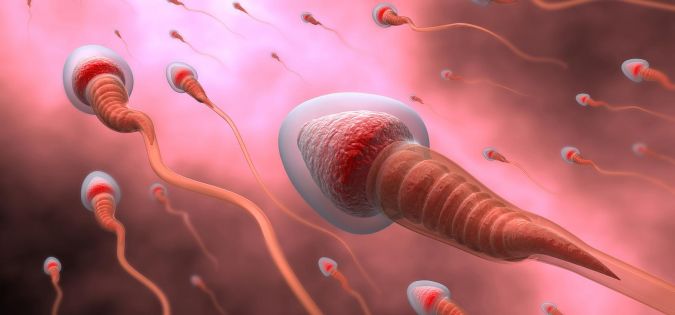 Intrauterinní inseminace neboli IUI je jednou z metod asistované reprodukce. Intrauterinní inseminace se používá u párů, které nemohou počít přirozenou cestou a to především z důvodu špatné pohyblivosti spermií nebo při imunitní reakci ženy na partnerovy spermie. Intauterinní inseminace je proces, kdy jsou spermie dopraveny přímo do dělohy, kde potom může snáze dojít k oplodnění. Přestože tato metoda je poměrně šetrná, není zdaleka použitelná u všech příčin neplodnosti.
Intrauterinní inseminace
Intrauterinní inseminace neboli nitroděložní oplodnění, známé také pod zkratkou IUI, je jednou z metod asistované reprodukce. Je vhodná pro páry, které mají problém s početím z důvodu sníženého počtu nebo pohyblivosti spermií, ale také v případě, že žena produkuje proti spermiím protilátky. V tomto případě nemohou spermie projít děložním krčkem z pochvy do dělohy a dál do vejcovodů, protože jim to nedovolí imunitní systém ženy. Aby byla metoda úspěšná je nutné, aby měla žena průchodný alespoň jeden vejcovod. Neplodný pár musí projít několika vyšetřeními, podle jejichž výsledků je doporučena vhodná metoda asistované reprodukce.
Oplodnění
Projevem činnosti rozmnožovacího systému ženy jsou ovariální a menstruační cyklus. Tyto oba cykly jsou hormonálně řízeny z mozku dvěma základními hormony, folikuly stimulujícím hormonem, zkratkou FSH a luteinizačním hormonem neboli LH, které přímo stimulují růst vajíček ve vaječnících. Během jednoho cyklu je vždy aktivní pouze jeden vaječník, avšak pokaždé se ve své aktivitě střídají. Během cyklu ve vaječníku dozrávají vajíčka. Jedno z nich získá převahu a ostatní zaniknou. Během růstu vajíček, vaječníky produkují další pohlavní hormony, tzv. estrogeny. Jejich funkcí je připravit dělohu na přijetí oplozeného vajíčka. Když vajíčko dozraje, nastává tzv. ovulace, při které dojde k prasknutí ochranných obalů vajíčka a k jeho uvolnění do vejcovodu. V ideálním případě je zde vajíčko oplodněno spermiemi muže a poté se pohybuje dál směrem k děloze, kde se zahnízdí. Pokud se však některý z uvedených procesů naruší, dochází k poruchám plodnosti.
Neplodnost
Neplodnost lze definovat jako neschopnost páru počít dítě při pravidelném nechráněném pohlavním styku do dvou let. Uvádí se, že z 40% je vina na straně ženy, ve 40% je vina naopak na straně muže a z 20% je vina obou partnerů. Neplodnost u žen bývá způsobena, kromě stresu, životního stylu a zvyšujícího se věku, především různá onemocnění způsobující poruchu uvolnění a uhnízdění vajíčka. Patří sem porucha hormonů a činnosti vaječníků, poškození vejcovodů, které mohou být neprůchodné, vývojové vady a poruchy dělohy, kde se vajíčko například není schopné uhnízdit či poruchy imunitního systému, který tak bojuje proti spermiím muže nebo oplodněnému vajíčku ženy. U mužů bývá neplodnost způsobena nedostatkem životaschopných spermií.
Průběh intrauterinní inseminace
Pokud se pár rozhodne na základě doporučení lékařů pro intrauterinní inseminaci neboli IUI,  muž odevzdá vzorek spermatu na spermiogram. Spermiogram je vyšetřovací metoda, při které je kontrolována kvalita spermií pod mikroskopem. Samotný zákrok intrauterinní inseminace neboli IUI probíhá v den, kdy žena ovuluje. Zákrok je zcela bezbolestný a provádí se ambulantně. Muži je ten den odebráno sperma. Pro nejlepší výsledky se doporučují aspoň 3 dny sexuální abstinence. Po odběru je sperma upraveno speciálním postupem v laboratoři. Během něj jsou spermie odděleny od tekutiny ejakulátu, kvůli možným alergickým reakcím na tuto tekutinu. Ze vzorku jsou vybrány zdravé, nejrychleji se pohybující spermie s dobrou kvalitou pohybu. Poté je do dělohy ženy přes děložní čípek zaveden tenký katétr neboli trubička, kterým se co nejdál do dělohy vstříkne zhruba 0,5 až 1 ml roztoku se spermiemi. Tím je spermiím zkrácena trasa, kterou musí urazit, než se dostanou k vajíčku a zvýší se tak šance na oplození. Po zákroku stačí, když žena setrvá pár minut v klidu, poté může klidně odejít domů. Dokonce není nutná ani pracovní neschopnost. Po oplození žena ještě užívá pohlavní hormony, a to progesteron, jehož funkcí je podporovat a udržovat těhotenství. Hormon se může užívat polykáním tablet nebo zaváděním tablet do pochvy. Druhý postup je upřednostňován, protože se hormon vstřebává lépe a výhodou je i místní působení na dělohu.
Úspěšnost intrauterinní inseminace
Celý proces inseminace je velmi nízce rizikový. Jeho úspěšnost ale není příliš vysoká, nepřesahuje 12%. Každá žena má nárok na 6 IUI za rok, tedy jsou jí hrazeny pojišťovnou. Obvykle se provádí IUI třikrát se dvěma aplikacemi spermatu ve dvoudenním intervalu. Jediné příplatky jsou za hormonální léčbu. Obvykle se uvádí, že pokud nedojde k otěhotnění po dvou IUI, měla by být páru doporučena jiná metoda asistované reprodukce. Např. IVF neboli in vitro fertilizace, známá také jako oplodnění ve zkumavce nebo ICSI čili intracytoplasmatická injekce spermie. Při IVF je ženě odebráno několik vajíček, které se nechají v laboratorních podmínkách oplodnit předem odebranými spermiemi partnera či dárce a poté jsou oplodněná vajíčka navráceny zpět do dělohy ženy. Druhá metoda ICSI je prováděna taktéž v laboratorních podmínkách, kdy se do odebraného vajíčka ženy jehlou vstříkne vybraná kvalitní spermie muže a poté je oplodněné vajíčko opět navráceno do dělohy.