Sklerodermie léčba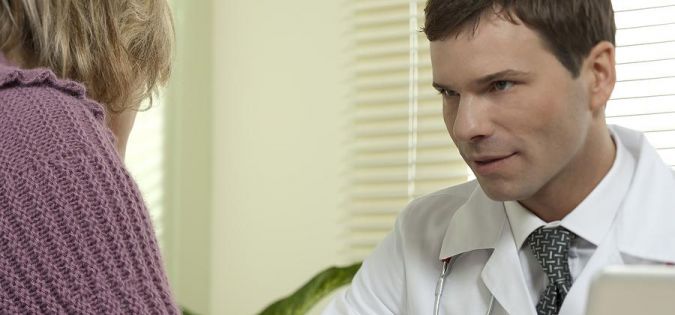 Sklerodermie je nemoc nejasného původu, která postihuje kůži a podkoží a někdy také vnitřní orgány. Léčba sklerodermie závisí na míře jejího postižení organismu a soustřeďuje se na zamezení šíření zánětlivých procesů, kvůli kterým pak dochází k tuhnutí kůže a podkoží. Pokud sklerodermie postihne celý organismus, je pak pochopitelné, že je její léčba značně komplikovanější.
Sklerodermie léčba
Sklerodermie je choroba pojivové tkáně nejasného původu. Sklerodermie neboli tuhnutí kůže, postihuje nejen kůži, ale někdy také vnitřní orgány. Zjednodušeně jde o takzvané tuhnutí kůže provázené zánětem podkožního vaziva. Častěji jsou postiženy ženy než muži a to zejména ve středním věku života. Nejtypičtějším projevem jsou kožní změny, které se projevují jako okrsky žlutobílé barvy ohraničené červenofialovým lemem. Mohou se také objevit pruhovitá ložiska na horních či dolních končetinách. V případě, že sklerodermie postihuje celý organismus, nazývá se pak sklerodermií systémovou a její léčba je od klasické sklerodermie odlišná. Systémová sklerodermie obvykle začíná jako tzv. Raynaudův fenomén, což je záchvatovité zbělávání a následné zčervenání prstů na rukou, které je vyvolané chladem nebo stresem. Je to způsobeno zúžením krevních cév. Následuje otok kůže na prstech, který postupuje výše. Pokožka se ztlušťuje, je lesklá, ztrácí ochlupení a může také svědět. Pokud je sklerodermií postižen i obličej, nabývá pak maskovitého vzhledu. Dochází též k postižení vnitřních orgánů jako jícen, plíce, srdce, ledviny a objevují se i revmatologické či neurologické příznaky. V takovém případě je léčba sklerodermie spíše léčbou těchto systémů.
Vyšetření sklerodermie
Aby mohla být zahájena léčba sklerodermie, musí být u pacienta nejdříve potvrzena přítomnost tohoto onemocnění. Diagnózu sklerodermie může stanovit při klinickém vyšetření kožní lékař. Na základě postižení orgánů ji také může určit revmatolog, plicní lékař či praktický lékař. Většina pacientů má v krvi pozitivní protilátky. Při nejasném kožním nálezu se odebírá vzorek tkáně, který je zaslán na histologické vyšetření. U Raynaudova fenoménu se také vyšetřuje porucha cirkulace krve v prstech. Při postižení trávícího systému se používá radiologické vyšetření průchodu baryové kaše trávicí trubicí, gastroskopie, rentgen břicha, CT nebo testy na poruchy vstřebávání potravy. Kloubní postižení s ranní ztuhlostí je potřeba vyšetřit u revmatologa. Při plicním postižení se provádí spirometrické vyšetření, rentgen nebo CT plic. Při podezření na zánětlivé postižení plic se provádí bronchoskopie. Srdeční poruchu určí EKG nebo echo srdce.
Možnosti léčby sklerodermie
Léčba sklerodermie je problematická, jelikož není známo, čím je vlastně tato nemoc vyvolávána. V současnosti tedy nemáme k dispozici léčbu, která by ovlivňovala prvotní poruchu imunitního systému. Cílem léčby je zastavení zánětu tak rychle, jak je to možné. Nemá to však vliv na již vytvořené tuhé vazivo. Místní léčba kožních příznaků zahrnuje promazávání ložisek krémy, aplikaci vitaminu E a mastí s antibiotiky. V časných fázích kožního postižení se podávají také protizánětlivé léky a to kortikoidy, částečně účinné je také podávání antibiotika penicilinu. Při závažnějším kožním postižení se podávají léky tlumící imunitu neboli imunosupresiva. Raynaudův fenomén, způsobený stahem cév, můžeme zmírnit podáváním léků, které rozšiřují cévy a zlepšují tím proudění krve a zabraňují krevnímu srážení. Potíže s trávením zmírňujeme pomocí antacid, což jsou látky snižující kyselost v žaludku. Při postižení ledvin bývá však často nutná hemodialýza.
Léčba sklerodermie a její prognóza
Sklerodermie může mít různý průběh. Mírné kožní projevy mohou dokonce postupně samy vymizet. Někdy se střídají období nízké aktivity s následným opětovným vzplanutím nemoci. U některých nemocných však dochází k postupnému zhoršování funkcí jednotlivých orgánů. Sklerodermie je onemocnění s dlouhodobým průběhem, léčbu je však nutné zahájit co nejdříve, aby bylo možné včas zmírnit všechny příznaky a zlepšit tím kvalitu života. Základem před zahájením léčby je poučení pacienta o této nemoci a vysvětlení základních opatření, která je nutno dodržovat. Jedná se o zákaz práce s rozpouštědly nebo jinými chemikáliemi a práce s vibračními nástroji jako je sbíječka, dále je potřeba omezit pobyt v prašném prostředí, a přísný zákaz kouření. Důležitá je také fyzikální léčba a rehabilitace. Je třeba udržovat kloubní pohyblivost cvičením a někdy je také potřebná hluboká masáž vazivové tkáně. Nutné jsou pravidelné kontroly u lékaře a sledování stavu.