Selhání jater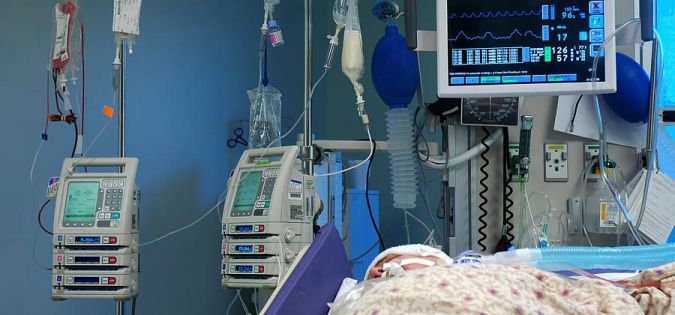 Selhání jater je život ohrožující stav, který vzniká z různých příčin. Nejčastěji dochází k selhání jater po infekčním virovém onemocnění nebo po dlouhodobém požívání alkoholu. I malá část jater dokáže obstarat veškerou práci, takže projevy selhání jater se mohou objevit až po delší době. Nejúčinnější léčbou selhání jater je jejich transplantace.
Selhání jater
Správné fungování jater je zcela nezbytné pro bezproblémový chod našeho organismu. Jsou největší žlázou těla a odehrávají se v nich klíčové metabolické procesy. Patří k nim zpracovávání cukrů, tuků i bílkovin, dále ukládají zásobní látky, například glykogen, odstraňují sloučeniny tělu nebezpečné a tvoří i důležité hormony a složky krve. Játra jsou uložena v břišní dutině, vpravo pod bránicí, u zdravého jedince jsou z naprosté většiny kryta žebry. Mají červenohnědou barvu, což je zapříčiněno velkým množstvím krve, která játry protéká. Jejich povrch je hladký a lesklý.
Vznik selhání jater
Jaterním selháním nazýváme stav, ve kterém již tento orgán není schopen plnit své funkce. K tomu dochází obvykle v důsledku poškozování jaterní tkáně škodlivými látkami, nejčastěji alkoholem, či při onemocnění infekčním. I poměrně malá část jater je schopna sama zvládat všechnu nezbytnou práci, a proto se jejich nedostatečnost projeví až při větším rozsahu poškození. Ke vzniku jaterního selhání může dojít náhle, tedy akutně, nebo může vznikat delší dobu, pak ho nazýváme selháním chronickým. Nástup projevů u chronického  selhávání trvá déle než 6 měsíců. Příčinou selhání akutního je obvykle zánět virového původu , tzv. hepatitida, nebo poškození jater jedovatou látkou, jako jsou otravy léky. Chronické selhání jater vzniká především na podkladě jaterní cirhózy.
Projevy selhání jater 
Jaterní selhání vede k narušení vnitřní rovnováhy organismu, rozvratu metabolismu, poruchám srážlivosti krve a dalším chorobným stavům. Pro stanovení diagnózy akutního selhání je rozhodující právě přítomnost poruchy srážlivosti a poškození funkce mozku, tzv. encefalopatie,  vznikající u nemocných bez cirhózy. Výskyt encefalopatie je zároveň ukazatelem poklesu jaterních funkcí pod kritickou mez. Rozhodujícím ukazatelem přítomnosti akutního jaterního selhání je především porucha vědomí. Projevy poškození jater před samotným vznikem selhání přitom nepoukazují jednoznačně na možnost vzniku tohoto stavu. Postižený jedinec se cítí slabý, objevují se bolesti břicha, nevolnost či žloutenka. Jak už bylo zmíněno výše, nástup chronického selhání je pomalejší, má však nakonec stejné důsledky. Mezi nejzávažnější komplikace jaterního selhání patří otok mozku, výrazně zvýšená náchylnost k infekcím, krvácivé stavy, selhávání ledvin, plic i srdce a další.
Důsledky selhání jater 
Důsledky selhání jater vyplývají z funkcí tohoto orgánu. Játra jsou místem, kde se odehrává metabolismus cukrů, tuků i bílkovin. Proto při selhání jater může dojít k hypoglykémii, tedy snížené hladině cukrů v krvi pod určitou mez. To se projevuje slabostí především v dopoledních hodinách. Dalším důsledkem jaterního selhání je omezená tvorba žluči, a tím se zvyšuje hladina cholesterolu v krvi. V případě narušení detoxikačních funkcí jater se hromadí toxický amoniak v krvi, který má vážné následky především na mozek. Při selhání jater je také nedostatečná tvorba srážlivých faktorů, což může vést ke krvácení. Játra rovněž ztrácí schopnost vychytávat některé látky z krve, například bilirubin, což se projeví žloutenkou. Nebo může jít o nedostatečné vychytávání hormonů androgenů. Ty se poté mění na estrogeny, tedy ženské pohlavní hormony, které u žen způsobují poruchy menstruačního cyklu a u mužů mohou vést ke zvětšování prsních žláz či poruchám potence. U selhání jater často vzniká tzv. portální hypertenze, tedy zvýšení krevního tlaku ve vrátnicové žíle. Díky tomu se v této žíle městná krev a začínají se tvořit zkraty, kudy by krev obcházela játra. To se projeví zhoršeným trávením a vstřebáváním, častější tvorbou vředů ve sliznici trávicích orgánů a městnáním krve ve slezině s následnou anémií (chudokrevností).
Diagnóza a léčba selhání jater
Z diagnostických metod je nejvýznamnější vyšetření laboratorní. V krvi sledujeme hladiny bilirubinu, žlučového barviva, a albuminu, tedy hlavní bílkoviny krve, které mají zásadní význam pro zhodnocení stavu nemocného. Ze zobrazovacích metod se využívá nejčastěji ultrazvuk, CT a magnetická rezonance. Pro zhodnocení činnosti mozku je vhodné tzv. EEG, které snímá s povrchu hlavy mozkem vytvářené elektrické signály. Léčba se zaměřuje na zmírnění příznaků postižených životně důležitých orgánů. Nejvýznamnější přínos má však transplantace jater, která zásadně zvyšuje šanci jedince na přežití. O šanci na úspěšné vyléčení nejlépe vypovídá dosažený stupeň encefalopatie. Pokud je stupeň vysoký, šance na dlouhodobé přežití je i v dnešní době velmi nízká. Selhání jater je bezesporu velice závažný stav, a proto je důležité se snažit mu co nejdříve zabránit.