Úzkost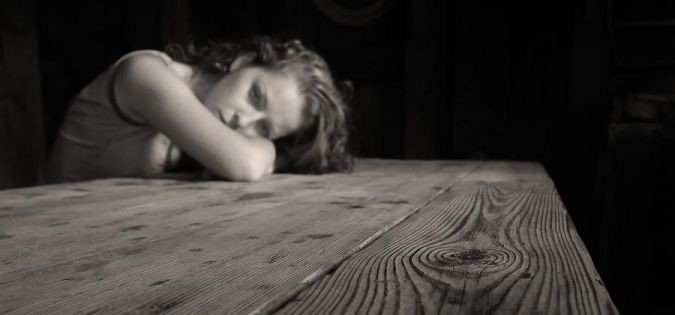 Úzkost je pocit strachu, u kterého ale nedokážeme identifikovat přesnou příčinu. Nevíme, čeho se vlastně bojíme. Úzkost je celkem běžný pocit, kterým občas v určitých situacích trpí téměř každý. Dostavuje-li se ale úzkost příliš často nebo není-li adekvátní situaci, měli bychom ji řešit s odborníky...
Úzkost
Úzkost (anxieta) je emoce, kterou zná snad každý. Je to nepříjemný pocit podobný strachu, ovšem strach je odpovědí na konkrétní nebezpečí (stojí proti mně muž s nožem), zatímco úzkost se týká něčeho, co by se mohlo stát nebo by teoreticky mohlo být hrozbou (co když neudělám tu zkoušku..). Úzkost je často provázena bušením srdce, nevolností, bolestí na hrudi a zkráceným dýcháním. Může trvat velmi krátce - akutně,  nebo dlouhodobě -chronicky.  Intenzita úzkosti je různá, od lehkého neklidu až po stav výrazné paniky. Z tohoto vidíme, že se jedná poměrně běžný pocit, který každý z nás v životě určitě zažil. Problémem ovšem je, pokud se úzkost často opakuje, vzniká v situacích, kdy by vznikat neměla nebo pokud nás nějak omezuje v normálním životě. Existují například lidé, kteří nemohou jezdit městskou hromadnou dopravou, protože jen co nastoupí, začne jim bušit srdce, nemohou dýchat, potí se, jsou neklidní a nakonec musí vystoupit a jít pěšky. Jiní lidé si zase stále myjí ruce, protože mají pocit, že se tak ochrání před nemocemi a často se kvůli tomu nemohou věnovat svým koníčkům nebo práci. V těchto případech se už úzkost stává problémem sama o sobě a je potřeba ji řešit.
Úzkost a její příčiny
Proč vlastně úzkost vzniká? Názory na toto téma se velmi různí. Někteří, tzv. biologicky orientovaní psychiatři a psychologové, uvažují o genetických faktorech, zraněních, nádorech a zánětech mozku, o poruše v chemických přenašečích a o různých jiných chemikáliích, které na nervový systém působí. Psychoterapeuticky orientovaní odborníci zase vidí příčinu úzkosti v tzv. nevědomých konfliktech naší mysli - něco bych chtěl, ale vím, že to není správné a cítím se za svoje touhy vinný (líbí se mi pornografie, ale co by na to řekli lidé okolo mě...). Úzkostné pocity také souvisí se sebevědomím a pocitem smysluplnosti života. Proto tak často adolescenti a mladí lidé trpí úzkostnými poruchami.
Řešení úzkosti
Každopádně, ať už úzkost vzniká jakkoli, je pro pacienta velkým trápením a často se sdružuje i s poruchami spánku, se ztrátou chuti k jídlu, plačtivostí a nezájmem o přátele a koníčky. Proto je potřeba začít hledat pomoc co nejdříve. Pokud na sobě pociťujete výše zmíněné příznaky úzkosti, neváhejte navštívit svého praktického lékaře, který Vás vyslechne a pomůže Vám s léčbou, ať už pomocí rozhovoru nebo léků. Praktický lékař je také schopen posoudit, zda Vás může léčit sám, nebo bude lepší se obrátit na odborníka, psychologa nebo psychiatra. Ať už zvolí cokoli, vězte, že je to ve Vašem nejlepším zájmu a rozhodně si nemyslete, že " psychiatr je pro blázny", velmi byste se divili, jaké obrovské množství lidí na světě navštěvuje psychiatra a vůbec byste to na nich nepoznali. Psychiatr je tu jednoduše pro Vás a vaše problémy včetně úzkosti a je naprosto normální se na něho obrátit.
Léčba úzkosti
V léčbě úzkosti se obvykle používají antidepresiva. Při jejich užívání nastane po určité době změna v biochemii (v chemických procesech) mozku. Člověk se potom zklidní, nepociťuje úzkost, nedostane se do panické ataky, a tím pádem se pak upraví i další příznaky, jako bušení srdce, bolest na hrudi a podobně. Dále je možné podstoupit pod vedením psychoterapeuta tzv.kognitivně behaviorální terapii, kdy se člověk pod odborným vedením snaží zvládat úzkost tím, že se jim vystavuje nebo o nich hovoří.